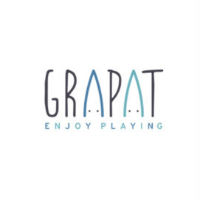 Grapat Litte Things Green
Green wish box with a little figure inside.
What gems can fit inside a place so small? Those that make you smile and feel the warmth on the inside. Those that the air can´t blow away.Those that understand language that cannot be told because it is only yours. A stone so white and round that it seems like the moon in the summer. A shell that shines from within because it knows it contains the entire ocean. A tooth that is both from a unicorn and a shark at the same time. A balloon without air. A peg without clothes. The smallest pencil in the world.
All of this fits in a place so small, just like you.
Recommended age +18 months.
₱ 700.00
Out of stock
Only logged in customers who have purchased this product may leave a review.