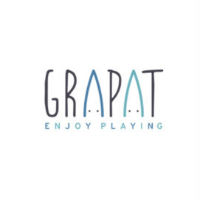 Grapat Nins®, grounds and coins
It contains 6 'Nins', 6 gourds and 6 coins in the colors of the rainbow. Recommended age +12 months. It includes textile bag with GOT Certificate fabric.
Pile up, take out, put in, cover, uncover, go through… This is a simple material and allows many possibilities of play.
₱ 2,880.00
In stock
Only logged in customers who have purchased this product may leave a review.