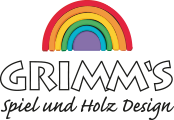 Grimm's Building Set Sparkling Orient, 52 pieces
Product information "Sparkling Mandala Orient"
With the orient inspired and organic shapes of this set, sparkling scenes, cities and landscapes can be built. The unique variety of shapes inspires children to build new play scenes every time. This building set is a perfect complement to our Landscape Puzzle (art. no 43500) and Small Four Elements Building Set (art. no 10217).
These smaller building sets are well suited for table top play, where wonderful structures can arise or different marble games can be imagined. Through these play activities, children are able to develop fine motor as well as logic and spatial thinking skills.
52 pieces in a wooden frame.
Materials: lime wood and acrylic glitter stones, non-toxic water based color stain/non-toxic plant based oil finish.
Size: L=30cm, 2cm thickness.
₱ 9,980.00
Only 1 left in stock
Only logged in customers who have purchased this product may leave a review.