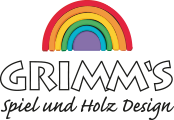 Grimms Bus
Product information "Bus"
The Rainbow Friends (Art. No 10578/10581/10579) or small dollhouse dolls can sit in the bus. Its shape is perfect for small children to grasp. The Rainbow Bridges (10686/10684) fit perfectly.
Materials: made from alder, non-toxic plant based oil finish, non-toxic water based color stain.
Size: length 17,5cm.
₱ 3,280.00
Only 1 left in stock
Only logged in customers who have purchased this product may leave a review.