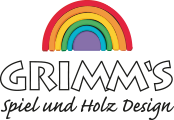 Grimm's doll IDA
Our dolls are made in Europe in the traditional handcraft method. The very loving faces are also painted by hand, giving each doll a unique expression. Materials: only certified fabrics according to Oeko-Tex Standard 100 are used for these dolls. Fabrics: Cotton fabric, filled with soft polyester wool. Please only clean our dolls with hand wash. Please be careful by washing the face. The colours of the face are water-resistant, but they can fade.
Size: height 13cm.
₱ 2,280.00
Only 2 left in stock
Only logged in customers who have purchased this product may leave a review.