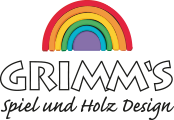 Grimms Figure Bee
Grimm's decorative figures are perfect for creating a theme for your celebration ring or spiral. Create magical centrepieces for birthday tables, family celebrations or add them to your nature table as part of your seasonal display.
This bee is lovely for a Birthday celebration, or for creating a Natural World theme for your display.
The decorative figures fit in all Grimm's Birthday or Celebration Rings, flowers and the Advent Spiral.
Materials: hand painted lime wood, non-toxic water based colour stain.
Size: Decorative figures measure between 3cm and 8cm high.
₱ 650.00
Only 1 left in stock
Only logged in customers who have purchased this product may leave a review.