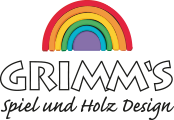 Grimms Marble Tree Small
The Marble Tree is an enchanting eco-friendly educational wonder. It comes with five marbles which make deeper and deeper notes as they plink-plonk down the tree's tuned wooden leaves before plopping into the base. The Marble Tree is a longtime favourite of the Waldorf and Montessori school systems and was inspired by.
₱ 7,850.00
In stock
Only logged in customers who have purchased this product may leave a review.