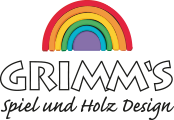 Grimms Small Birthday Ring
This Grimm's White Small Birthday Ring is a wooden Waldorf celebration ring for four white sections and 12 holes to fill with decorative figures and candles – candle holders are required.
This Grimm's celebration ring is a simple decoration for a birthday party and can be used year round on a seasonal display table or to celebrate the 12 days of Christmas. Ethically made with solid limewood and with a white finish to suit a modern decor.
This Waldorf ring measures 22cm in diameter and is made with FSC limewood and finished with non-toxic, water-based colour stain. Candles measuring 1.4cm in diameter will fit the candle holders required for this ring.
₱ 2,100.00
Only 1 left in stock
Only logged in customers who have purchased this product may leave a review.