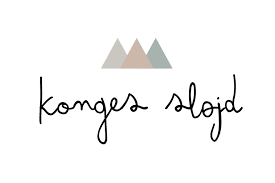 Konges Slojd teeth soother Lion
This cute little natural rubber teeth soother comes in a bunch of different designs:
Lion Size: 12 x 9 x 4cm
Cute animals made in 100% natural rubber for soothing baby's sore gums
Every texture on the rubber toys stimulates baby's sense of sight, hearing, smell, touch and taste. The rubber toys fit the tiny hands and helps to keep your baby calm and distracted
Cleaning instructions:
Clean with a damp cloth or with soapy water (max. 30 degrees C)
Do not use any chemicals on the rubber toy
WARNING:
Always examine the product carefully before use, to make sure there are no damages
Do not expose the toy to direct sunlight and keep away from sources of heat
The details and color on the product may vary as it is handmade
This product contains natural rubber which may cause allergic reactions
Please keep the packaging as it contains important information
Remove all packaging and strings prior to use
Do not leave a child alone while using the rubber toy
DESCRIPTION:
100% natural rubber
Hand painted with food grade paint
BPA and phtahalate FREE
₱ 1,250.00
In stock
Only logged in customers who have purchased this product may leave a review.