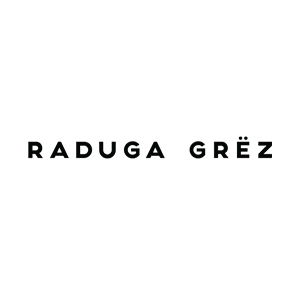 Raduga Grez Cupolas Arch Stacker
A part of Raduga's new line of toys for 2021 is called White Outside, Colourful Inside. Inspired by Christian churches that are white on the outside and bright on the inside, Raduga's team hopes to reproduce this through the use of hopeful colours such as white, butter, caramel, purple, grass, sky, and shades of the sea. This collection also reminds us that just like these toys, each person also has a bright and unique inner world.
Arch stackers are great as a meditative toy for focused, useful and educational games. Right from birth, the baby finds himself in a world where there is so much visual information that even the nervous system of an adult sometimes cannot cope. Everything sparkles, shimmers, and there are so many unnatural colours around that are bright, aggressive, and oversaturated. Earth arcs are an island of calmness and concentration among all this multicolour. Use these arch stackers to:
Build cradles for toy animals
Find balance by stacking arcs on top of each other
Stretch bridges across fabric rivers
Build a tunnel for a toy ride or a garage for cars
Trace with a pencil on paper
Deepen your study of colour
Learn more-less concepts
They look very nice in children's interiors. Ideal for evening games as these colours are less overwhelming.
Materials: Linden wood, non-toxic water-based paints.
Dimensions: 11cm by 18cm by 5cm
Product Care:
Clean with damp cloth.
Do not submerge in water.
Do not use disinfectant.
Do not use hot water.
₱ 2,217.06
In stock
Only logged in customers who have purchased this product may leave a review.