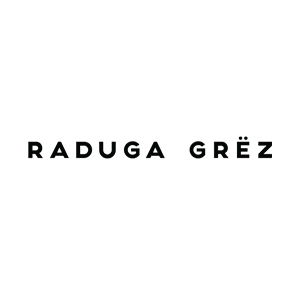 Raduga Grez Vegetables Set
Imaginative play is generally a giant leap in development, because it teaches the child to fantasize and think in metaphors. For all this, both girls and boys need simple role-playing games, such as with groceries and every day ingredients. Raduga Grez's wooden vegetable set is the perfect addition to kitchen play! Expand your child's vocabulary by introducing the names of vegetables and lay the foundation of proper nutrition at a young age. Play pretend by going to the grocery store, taking orders for soups, salads, and dishes, and prepare and cook them in the kitchen. This set includes 10 vegetables: eggplant, carrot, onion, turnip, potato, tomato, cucumber, beets, mushroom, a smaller mushroom and a cotton bag for storage.
Materials: Linden wood, non-toxic water-based paints.
Dimensions: Sizes vary approximately between 5cm to 17cm.
Product Care:
Clean with damp cloth.
Do not submerge in water.
Do not use disinfectant.
Do not use hot water.
Raduga Grez products are made from natural wood. As such, do expect slight variations in terms of colour, grain, and markings. These are not defects but are unique indications that serve as proof of its natural origin.
₱ 3,250.00
Only 1 left in stock
Only logged in customers who have purchased this product may leave a review.