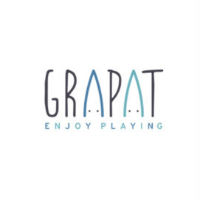 Grapat Coins to Count
It contains 60 coins 48mmø
Recommended age +18 months.
It includes textile bag with GOT Certificate fabric.
These coins in natural wood with rpund shape with slightly curved edges are very pleasant to the touch, allow the child to learn while playing. Play to exchange, collect, order, add and subtract, …
In addition, it can be an ideal material for various constructions and creations of Mini Worlds and a perfect material for mathematical logic.
₱ 2,778.00
Only 1 left in stock
Only logged in customers who have purchased this product may leave a review.