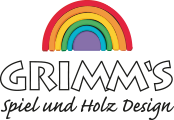 Grimm's Giant Building Blocks, natural 19pieces
Product information "Giant Building Blocks"
These large building blocks are also ideal for playing with outside since structures can be stable on uneven surfaces as well. The arches are great for a horse and rider to pass under or to reach through while playing.
19 pieces.
Materials: alder wood, non-toxic plant based oil finish.
Size: H = 7cm, L = 7-21cm.
₱ 6,980.00
Only 1 left in stock
Only logged in customers who have purchased this product may leave a review.